1/3/2010
(click any image to enlarge)
Attendance
Zippy MacPhee
Air Mapster
Byondo 15
---
Ride Stats
---
BIKE GOD Theatre
The Theatre is closed this week for pest control.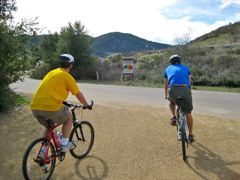 Zippy MacPhee and Byondo head out towards the first trail of 2010.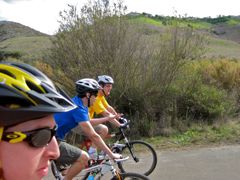 This trick shot is all you'll see of Air Mapster today.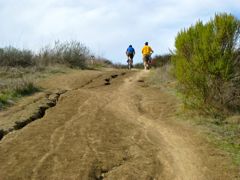 Ah, it's the first good hill of the day. Always the consummate gentleman, Zippy steps aside so Byondo can take the lead for a while.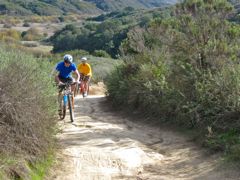 Byondo assaults the hill with his raw power, with Z-Mac in hot pursuit.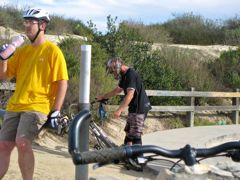 Zippy MacPhee turns his back in utter disgust, refusing to acknowledge the wimpy downhiller who is dropped off at the top of the trail. Real mountain bikers only go downhill if it helps them find a steeper uphill trail.
Speaking of uphill, the BIKE GODS decide to make this extreme ascent even more difficult by sprinting up on foot. They conquer this gargantuan summit in record time.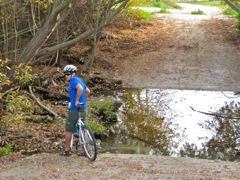 Here's a shot of Byondo, just moments before he plunges into this 4 foot deep pool, slamming through the water like the parting of the Red Sea.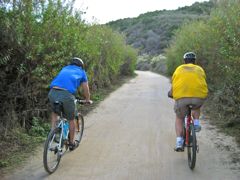 It's just not a very good ride unless you end up with a lot of dirt on your back.