1/10/2010
(click any image to enlarge)
Attendance
Zippy MacPhee
Air Mapster 12
---
Ride Stats
| | | |
| --- | --- | --- |
| Elevation gain: | | 1775 ft |
| Distance: | | 11.14 mi |
| Average grade: | | 6.4% |
---
BIKE GOD Theatre
The Theatre is closed indefinitely until NBC BIKE GOD management makes a final decision regarding its late night lineup.
Air Mapster snaps a pic of Banning, CA on his way up to the high country. Check out the foreground motion blur, caused by his amazing uphill speed!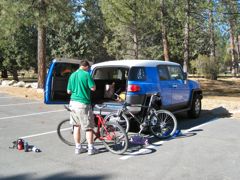 Zippy MacPhee prepares for a hard day's ride among the tall pines.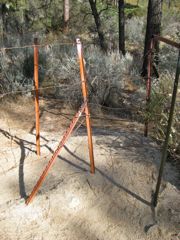 At the start of the trail, the BIKE GODS encounter their first obstacle of the day.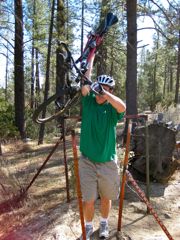 But no worries, Z-Mac's got it covered!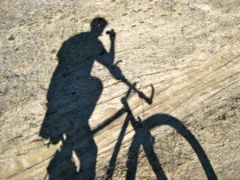 Air Mapster's shadow rides alongside, showing serious speed.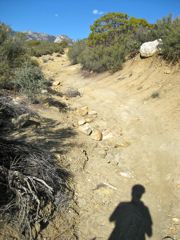 Air Mapster's shadow contemplates this next section of trail, which is conspicuously marked as "hike-a-bike" on the map.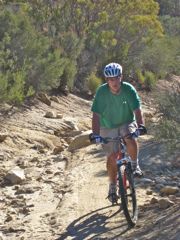 But Zippy MacPhee shows that no hiking is necessary - at least if you're a BIKE GOD.